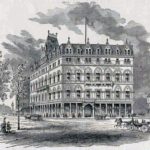 TREMONT AUCTIONS
FEATURING IMPORTANT SILVER, 100 PAINTINGS INCLUING 19th-CENTURY EUROPEAN GENRE, AMERICAN AND EUROPEAN MARINE PAINTINGS, RUSSIAN ITEMS, INCLUDING ARTWORK BY KOWALSKI AND ALEXANDER IACOVLEFF,  AS WELL AS RUSSIAN SILVER AND PORCELAIN.
Sunday:  June 19, Starting at 10:30am.  Approximately 75 lots of 19th Century German and French Bisque head Dolls to be sold prior to the On-Line Catalog. (On-Line Catalog Auction starting @11:00am.) 
Immediately following On-Line Auction which begins at 11:00, we will sell 150 lots of Silver, Waterford, Paintings, and other decorative arts from homes in Lincoln, Boston and Cambridge, MA. This will start at approximately 3:00.
Preview Hrs:  Thurs. & Fri. 6/16 – 6/17 11am – 4pm
Sat. 6/18   12:00pm – 6:00 pm.  And also up to two weeks prior, by appointment.
26 OSSIPEE ROAD, NEWTON, MA 02464
617-795-1678
tremontauctions@gmail.com
TREMONTAUCTIONS.COM
TREMONT AUCTIONS. SUNDAY JUNE 19. FINE ART & ANTIQUES