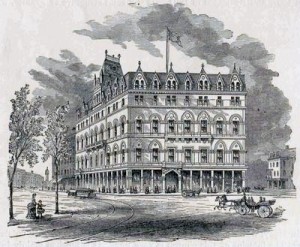 Tremont Auctions – Boston's Newest Auction House
26 Ossipee Road, Suite 103
Newton, MA
Sunday November 15, Noon
FALL FINE ART AND ANTIQUES AUCTION FEATURING
100 PAINTINGS, ANTIQUE FURNITURE, COLONIAL, GEORGIAN AND FINE SILVER, ORIENTAL RUGS, 15 ELEPHANT FOLIO AUDUBON QUADRUPEDS PRINTS, SAILOR MADE WHALE BONE ITEMS, DECORATIVE ACCESSORIES AND MORE.
THESE ITEMS DRAWN FROM FINE NEW ENGLAND AREA ESTATES INCLUDING: THE BEINECKE ESTATE (NANTUCKET & WALDOBORO, ME). A DUXBURY, MA ESTATE, PROPERTY DESCENDING IN THE J.BROOKS FENNO FAMILY OF CHESTNUT HILL, MA. ITEMS FROM A MARYLAND ESTATE AS WELL AS FROM THE CANN FAMILY, FORMERLY OF F.B. HUBLEY AUCTIONEERS (CAMBRIDGE).
     ……..   ………   ……….   ……….   ……… ………. ………. ……….
PLEASE VISIT OUR NEW GALLERY LOCATION IN NEWTON UPPER FALLS, CLOSE TO FINE DINING, HOTELS AND SHOPPING. LESS THAN ONE MILE FROM ROUTE 9 AND ROUTE 128 (I 95).
Please view our website for complete illustrated catalog
PHONE: 617-795-1678   FAX: 617-795-1684    
EMAIL: tremontauctions@gmail.com
Douglas W. Stinson, MA AUC 140
Brett A. Downer, MA AUC 648
James Callahan, Vice President, Director of Asian Art and Antiques
*****************************************************************
PREVIEW HOURS
Wednesday                                November 11 (11-4)
Thursday                                    November 12 (11-4)
Friday                                          November 13 (11-4)
FRIDAY RECEPTION            November 13 (6-8)
Saturday                                     November 14 (Noon-4)
Sunday                                        November 15 (9 til start of sale)
Or by appointment
TREMONT AUCTIONS- INAUGURAL AUCTION. SUNDAY NOVEMBER 15