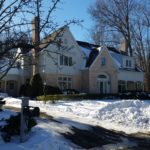 GRACIOUS MILTON ESTATE SALE
Friday and Saturday
March 23-24
A Beautiful Milton Estate will be the site of this fabulous 2 day event.
This fine home tastefully furnished offers a large selection of Custom and Contemporary Furnishings, Artwork and Accessories. This large home filled with several choice selections of fine quality items. Be sure to stop by!!!
HIGHLIGHTS
Yamaha Black Lacquered Baby Grand Piano. Circa 1990.
Unusual Marble Mid Century style coffee table.
Several selections of Artwork by listed Artists. Many from New England and Cape Cod.
Studio Art Glass selections include signed and unsigned. Matthew Buechners, Thames Glass. Loredano Rosin and others.
Exercise equipment including Nu Step and
Fine Furniture selections mainly purchased at Lexington Furniture. Top quality. Bedroom sets, Kitchen Set, Desks and Chairs. Lighted Curio Cabinets. Also Lamps and Mirrors purchased from "Neena's".
Nice pair of leather club chairs. Upholstered Arm Chairs and Club Chairs.
Leather sofa and loveseat in nice green color.
Coffee Tables, Lamps, Credenza's, Seating, Decorative Accessories.
Large Outdoor Patio set including chairs, tables, chaises and umbrellas.
Several books, Bookcases, File Cabinets etc.
Some medical care equipment including Transfer Chair and Walkers.
Whirlpool Washer and Frigidaire Dryer.
ARTWORK LISTING
Great Set of Thomas Hanley (1927-2014) Iconic Prints featuring- Charlie Chaplin, Marilyn Monroe, Al Jolson, Groucho Marx, Mae West and Fred Astaire. Plus other works by Hanley.
Several fine oils on canvas by New England Artist Richard Rourke (1939-1993) Cape Cod, Maine, Gloucester etc. Finely framed.
Joseph Zaritzky. (1891-1985) Portrait of Artist Wife. Silkscreen. Limited Edition.
Diane Marinaro. Large Spring Time Landscape
Jim Hooley (1913-2010) Watercolor of Northampton Street, Boston with Elevator Trains. Plus a scene of The Swan boats.
Calman Shemi. Unusual large painted/framed Abstract on Carpet.
Val McGann. (1928-2016) Four tastefully framed works by this artist.
Raymond Ratkowski. (1939-2012). Combat Artist from Vietnam.
Bill Bowers, 2 large Abstract painting
Marjorie Keary. Original Watercolor- "1856 Country Store". 1988.
Plus others by Marjorie Keary.
Virginia Mortensen Francis. Framed Abstract.
Shirill Golestauch. 1989. Abstract Contemporary Art. 6 in total.
Connie Barbour. Prints of Boston including Jamaica Pond.
Other artists include P. Zimmerman, Squires, Ellie Alpert, C. Fitzwilliam, V. Berman, Jan Collins Selman, Saulnier plus others.
Plus a very unusual Screen Sculpture. Signed. A three dimensional nude sculpture made from old reclaimed screen material. Quite unique.
All in pristine condition, ready to take home and enjoy.
This is an early listing, Please check back for updates.
Sale hours: Friday and Saturday  (9-3)
Check back for snow dates in the event of a major storm.
Please drive and park with caution and respect to the neighborhood.
Observe  posted "No Parking" signs.
All Sales Final. All items subject to error or omission.
$100.00 minimum on credit card purchases.
Milton Two Day Estate Sale. March 23-24. Friday and Saturday.