MAGNIFICENT DOVER ESTATE SALE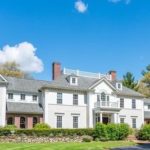 Friday and Saturday
March 9-10
A Palatial Dover Country Estate will be the site of this fabulous 2 day event.
This fine home tastefully furnished offers unique blend of the old and the new.  This home boasts fine quality, high end furnishings and decorative accessories.
HIGHLIGHTS
THE POOL AND GAME ROOM: A must see!!  Impressive Custom Made Pool Table by Peter Vitale with Pool Accessories, 2 Pool/Billiard Chairs, Aladdin Slot Machine, Unique painted Game Table of the "Clue" game, Hanging Metal Gentleman's Top Hat on an Iron Rack,  Antique postal window and slots, antique wooden barber chair with wooden carved arms of dogs, Victorian hall tree, golf shadowbox, baseball shadowbox, game shadowbox, old framed racetrack and Shoots and Ladders game, gambling wheel, high style acrylic platform shoes, fun barware, several metal molds, leather sofa and chair, french style bombay chest- just a sampling…..
THE OFFICE: Antique brass stick hone, antique typewriters, Floor Globe, Game table, metal cowboy hat, clock, metal molds, lovely glass, metal leather hall or sofa table, Jacquard style rugs, books, faux books, chairs,……
THE LIVING ROOMS: Pair custom Upholstered Bergeres with ottoman, Pair Custom Upholstered sofas, Pair of highly carved and upholstered Armchairs, Ornate inlaid checker/chess table, Mosaic tile table, Sets of iron chairs and round kitchen/dining table, Leather Chair and Loveseat, Coffee Table, Large Aubusson Rug, Reclining seat sectional sofa (great for the media room), Other Sofas and Chairs, Tables, Rugs, so much more…..
THE BEDROOMS: Custom made for the owners, a highly decorative King Bedroom Set used on the set of the TV Sitcom, "The Nanny". This set features the High Style Bed, Bench, Armoir, Pair of End Tables, Chest, and Mirror. A truly unique set.  Wonderful Custom Recamier, French style Chairs, Fainting couch, French Deco High Style Cabinet with Diamond Panes, Mahogany Chests, Beds, Night Stands, Pine Bedrooms Sets, Tables, Chairs, Rugs….
OBJECTS OF INTEREST: Original Jordan Marsh Scale, Oriental Rug, Cigar rack with Cigars, Metal musical Sculptures, Carved Boxes, Winnie the Pooh numbered Cell, Large Topiaries, Plated Coffee Set, Antique Chocolate Molds, Wagging Tongue Dog Clock, Carved Hat, Scarf, Umbrella ensemble, Venetian Mirror, Antiqued large Carved Mirror & many others, Pottery, Decanters, Barware, Lamps, Pair framed Antique Lace Blouse and Vest, Versace Pocketbook, Art, Paperweights, vases, Bric-aBrac….
OUTSIDE AND GARAGE AREAS: Pair Lion Statuary, Cement Garden Urns, Teak Patio Furniture including Large Bench, Table, Chairs, Metal Pool furniture including Lounge Chairs, Tables, 6 chairs, Table with Umbrella, Gas Grill, Bistro table, SCAG Freedom Z Riding Lawnmower with Kawasaki Motor low hours, Weedwacker, Shovels, Ladders, Golf Clubs and Bag, Coleman Camper Stove, 2 Rooftop Thules…..
ELECTRONICS:  We will be going through mounds of electronics and related.  2 Electric Guitars (Fender & Rockport) Amplifier, Speakers, Cameras, clocks, printers, cables, lights, security system, EPSON CEILING PROJECTOR…
MORE: Clothes, Shoes, Pocketbooks, Gym Equipment including Life Fitness Treadmill, Barbells, Vectra Universal, Fitness Gear…, Tools, Workbench, Sets of like new Tires, Fireplace, Luggage, Rubber Dinghy Kitchen including Kitchen Aid Mixer, so much more….
OF SPECIAL INTEREST:  BEAUTY SALON SECTIONS.  THERE ARE 7 FULL SECTIONS AND 6 HALF SECTIONS BY BELMONT DICARA.  THERE IS ALSO AN IUMEX CLEAN BREEZE 3 APPLIANCE.  THESE SECTIONS WERE USED FOR ONE YEAR AND ARE IN LIKE NEW CONDITION.
Sale hours: Friday and Saturday  (9-3)
Check back for snow dates in the event of a major storm.
Please drive and park with caution and respect to the neighborhood.
Observe  posted "No Parking" signs.
All Sales Final. All items subject to error or omission.
$100.00 minimum on credit card purchases.
See you there- Ellen and Joan
VISIT US AT
https://www.estatesales.net/MA/Dover/02030/1792197
Large Dover Estate Sale. Friday and Saturday. March 9-10