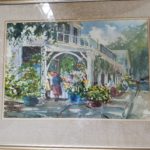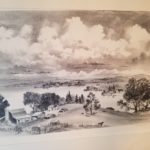 WONDERFUL  WELLESLEY ESTATE SALE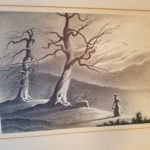 SATURDAY
AUGUST 19
9-4
24 Atwood Street
Estate Sale Specialists in conjunction with Ken Van Blarcom are pleased to offer the contents of this long time Wellesley family's estate. This house is packed from attic to basement with 3 generations of furnishings including: Fine Art, Period Antiques and Furnishings, Oriental Rugs, Antique and Vintage Clothes, Sterling, Jewelry, China, Carvings, Books…   Boxes and Boxes to be unpacked.  This is a very partial listing!!!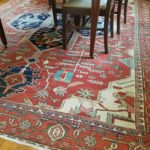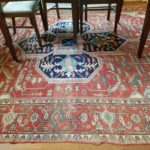 HIGHLIGHTS
* FURNITURE – Bell and Flower inlaid Dining Set with Table, 6 Chairs, Server, Buffet.   Mahogany Inlaid Console Table, 18th Century Chippendale Bureau, 1820's Chest, Early Candle Stand, Early Chairs, Victorian, Early Children's Chairs and Highchairs,  Revolving Bookcase, Many Lovely Side Tables, Livingroom Furniture, Bedroom Furniture…..
* ART – Many Paintings and Art including Oils, Watercolors, Etchings, Theorems,  Antique,  Mid- Century,    Large Oil Portrait of woman dated Jan. 1823, 3 Watercolors by Jerri Ricci, 2 Ruth Cobb Paintings, Joseph Barker Oil,  D. Whit Clarke River Scene, Interesting mid century Bronze Fish Sculpture to name a few….
CHINA, PORCELAINS, POTTERY – Wonderful dinner set for 8 by Shelley in the Dainty Blue Pattern, Lenox Dinner Set, Wedgewood Dinner Set, Weller, Flo Blue, Historical Blue, Royal Worcester, Bennington, Cut Glass,  Set of 12 Etched Red Goblets and 12 Clarets, Utopian Owenart, Zsolnoy, Rose Medallion, so much more…
TOYS – Vintage Doll w/ clothes and bed, Large Dollhouse with Boxes of Doll Furniture, Old Rollerskates, Games, Puzzles, Pull Circus Wagon and Trailer with Animals, Vintage  Japanese Robot, Many Trucks and Cars by Buddy L., Tonka…  Jenson Steam Engine…
CLOTHES- Vintage Clothes, Pocketbooks, Shoes, Clothes from almost every decade from the 1900's.
STERLING – Flatware Set by Towle for 10 with many extras, Candlesticks, coffee pot, …
OBJECTS OF INTEREST – 18th C. carved Monk, Unique Pair Iron Cows, Federal mirrors, Train Related Items including Scrapbook of Railroad History with old Photos, 2 Old Fireman Hose Nozzles made into Lamps, Old Sexton Made into Lamp, Fountain Pens including Montblanc, Antique Sword, Antique Barometer, Violin Cases, Zenith Radio, Steins, Cameras, Baskets, Slag Glass Lamp, Comics, Old Phongraph and Amplifier, Grandfather's Clock, Schoolhouse Clock, Jewelry, Trunks, BOOKS….
THIS IS A VERY PARTIAL LISTING.  WE WILL POST MORE PICTURES AS WE UNPACK BOXES THAT WERE STORED AWAY DECADES AGO.
DON'T MISS THIS SALE THERE IS NO TELLING WHAT WILL BE FOUND!!!!
EVERYTHING MUST BE SOLD AND ALL IS PRICED TO SELL.
SEE YOU THERE
ELLEN, JOAN AND KEN
UPDATES
Rare signed baseball- Including Stan Musial, Mrs. Babe Ruth and Roy Campanella
Additional Lenox Dinner Service
Vintage Danish Modern Bowls
Tons of books, vintage records and cd's.
Hiroshi Yoshida Woodblock Prints , Don Stone large watercolor, lithograps by Ellison Hoover and Adolf Dehn
Plus much much more!!! And still unpacking 🙁
Worth the trip.
All Sales Final
All Items Subject to Error or Omission
Please drive and park with caution and respect to the neighborhood.
Wonderful Wellesley Estate Sale. August 19.