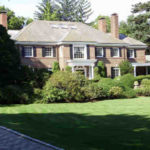 Important  Newton Two Day Estate Sale
Friday & Saturday
September 30- October 1
Chestnut Street
Estate Sale Specialists announces an Important Two Day Estate Sale event to be held in Newton on West Newton Hill.
The contents of this large home will feature many significant objects that will be offered for public sale.
Several of the items were purchased over a long period of time at the finest Galleries and Auction Houses.
We are proud to offer you the opportunity to offer these now Fresh to the Market items.
The sale is being held in conjunction with Douglas W. Stinson Co-owner of Tremont Auctions, Newton, Mass.
This is an early announcement. Please be sure to check back as we continue to work on our listings.
 HIGHLIGHTS
Exceptional Calamander inlaid neoclassical center table / breakfast table with Gilt dolphin supports. Austria or Germany Circa 1840
Pair of Egyptian revival ebonized and gilt paw footed chairs
French Empire Fire Gilt Guierdon table with marble inset top… Attributed to Linke.
Pair of Pietra dura Specimen Top Italian Baroque style tables with Ebonized and Gilt trim and hand carved cherub finials.  
Continental Carved and Gilt rococo Settee.  
Wonderful Mahogany Triple pedestal table with additional leaves.  
Important 17th century Portrait. Dutch School. Sitter- Lady Sophia Talbot. Artist- Cornelius Jonson (1593-1664).
Late Regency period (William the Fourth Sideboard). Double Pedestal with mahogany veneers
Architectural Columns. Bannister Railings. From the original house.
Selection of Asian Antiques including Lacquered Boxes, Porcleains, Bronzes and Censers.
Decorative Painted Folding Screen. Eight Panel. Plus others.
Oriental Rugs. Various styles and sizes.
Rare and Unusual Antique Painted Tole ware.
Fine Examples of furniture from the Joseph Gerte workshop including Chests and Cabinets and Tables.
English Regency Gilt Girondole Mirror with Phoenix bird. Circa 1825. Plus another.
Several finely framed signed  pieces of Artwork.
Large Double Sized Iron and Brass Bakers Rack.
Deco Style Mirrored Bedroom Pieces.
This is just a small listing of the many items which will be offered at this sale. Be sure to check back as we continue to update our listings.
Sale Hours:   Friday (9-4) Saturday (9-3)
All items subject to error or omission.
The home is located on a busy street . Please follow and obey parking signs.
***NOTE: Please park on either Wykeham Road, Berkeley Street or Hampshire Street.  Handicap parking will be available as well as parking for pick up of large items.
Be courteous and respectful to the neighbors.
Thanks and hope to see you there!!!! Estate Sale Specialists.
MANY MORE PHOTOS WILL BE FOUND ON estatesales.net under Newton
Important Newton Two Day Estate Sale 9/30-10/1