Tremont Auctions will be conducting a two day auction at the Newton Gallery located at 26 Ossipee Road, Newton.
Under the direction of James Callahan. Vice President and Director of Asian Art and Antiques at Tremont Auctions.
Sale Dates: Saturday March 19 and Sunday March 20.
Featured in this two day auction will be a wide range of objects including Chinese Export Silver, Chinese Porcelains, Chinese Works of Art, Japanese Works of Art, Antique Jade Collection, Fine Antique Chinese Furniture, Scrolls and Artwork, Lacquer, Bronzes and other Decorative Items as well.  Offerings from China, Japan, Hong Kong, Korea, South East Asia, Persia and beyond. Be sure to view www.tremontauctions.com for updates, information and soon to be listed photos
Terms of Sale, Nearby Hotels and Shopping as well as Live Auction sites also will be posted on this site.
The sale will be held at the gallery and preview hours will also be available prior to the sale. Please visit the website for more information.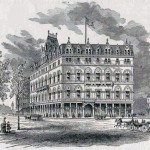 Tremont Auctions. Two Day Auction Event. March 19-20. Fine Asian Art and Antiques